About Statscraft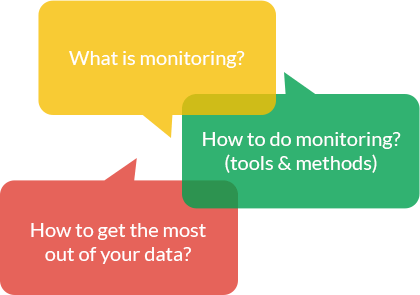 This conference is all about making monitoring easier, more accessible and more productive
Monitoring is crucial for detecting problems, optimizing performance, capacity planning, improving user experience and business impact... Yet in many companies, monitoring is an afterthought leading companies to miss out on the value of the data they collected. We often hear that "monitoring is hard" - and it can be, unless we do something about it.
Agenda
*this conference is Kosher and all talks are in biblical Hebrew
Monitoring Like a Human With Synthetics
The Way to Truly Build Infrastructure as Code Starts With Building Monitoring as Code
Building your monitoring in the MultiCloud
Into the Flamegraph - From the Primitives through Advanced Concepts
A Log Story: Improving Testing Quality through Proper Analysis
Context propagation in OpenTelemetry: Beyond "Hello World" examples
The importance of people, processes, and technology for 24/7 operations
Are your customers utilizing your product's potential?
Monitoring Road Traffic, Monitoring Internet Traffic - Why Not Both?
Trace-Based Testing with OpenTelemetry
The Only Two Metrics You Should Show to Your CEO
The Polyglot Cloud Native Debugger - Going Beyond APM and Logs
Microservices Optimized Monitoring & Observability FTW!
Monitoring Kubernetes Vs. Serverless based applications
Peaceful production oncall - it's not a dream
How to alert on high cardinality data with Grafana Loki
The Golden Metrics - One Metric to Rule Them All
Sponsors
Organizing Committee
This conference is a community effort by and for people who do monitoring daily and care about monitoring. The organizing committee are all volunteers and sponsorships cover the direct costs of the conference.